Perth Psychologists
Humanique is an innovative team of Perth Psychologists who are passionate about helping you live your best life.
Feeling Anxious, Overwhelmed or Depressed ? Let's work together and make a positive change.
All of us, no matter how strong, face difficulties in our life at some point, or feel that we might not be living up to our full potential. The important thing to remember is that you do not have to face these concerns alone.
Our approach to counselling and therapy is one that focuses on working together, as partners, to help you build the insight, confidence, and behaviours necessary to access your inherent potential and smash your life goals, regardless of what stage you are at in life.
Dale Shrestha
Principal Psychologist Perth
Every Psychologist at Humanique has 3 things in common; a passion for helping others, empathy for those in suffering, and excellence in clinical training.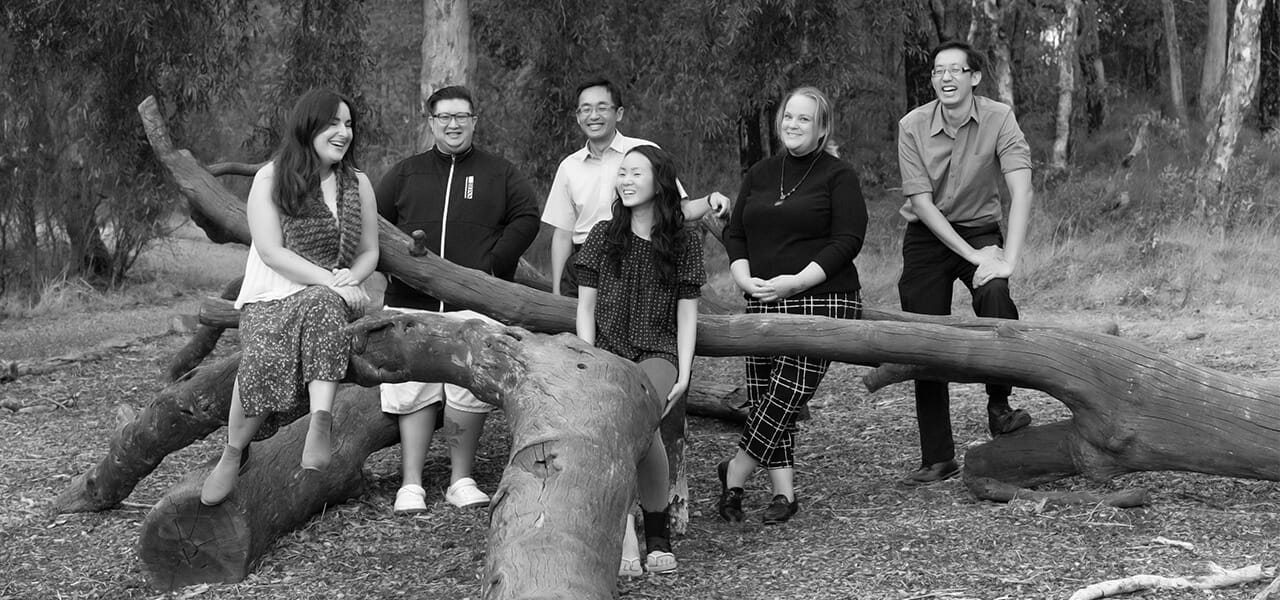 At Humanique, we strive to develop with each client a unique, supportive, and collaborative therapeutic relationship in a safe and judgement-free space.

Psychology & Counselling
Our Perth Psychologists are here to help you live your best life and address your mental wellness concerns.
Adolescent & Child Psychology
Our team works with children, teens, and young adults to help develop the right skills, confidence and behaviours necessary for growth.

Marriage/Couples Counselling
All relationships have their own unique challenges and difficulties. Regardless of what stage you are in, our psychologists can help.

NDIS Psychology Services
Our psychologists provide NDIS services at our clinic or your home. We offer reduced fees and work with all self or plan managed clients.

Assessment & Testing
Humanique has an extensive and expertly curated test library. We are able to administer a broad range of assessments for mental health.

EMDR
Our Clinic is equipped to help you both manage and resolve trauma and other associated distress through the use of EMDR therapy.
We're passionate, skilled and here to help with your mental wellness challenges through a range of modalities including CBT, DBT, Schema Therapy, EMDR, Skills Training and Psycho-education among others.
Our psychologists may also provide outcall services to your home or other applicable location. Most NDIS services are provided below cost guidelines with discounted travel fees for visits to the Perth metro area.
Some of the more frequent concerns we encounter and work with include the following:
Anxiety and Panic Attacks
Depression and Low Mood
Grief / Dealing with Loss
Trauma and PTSD
Work and Career Related Difficulties
LGBTQ+ & Identity Concerns
Relationships and Marriage Issues
Feelings of Inadequacy
"Balance is not something you find, its something you create" Jana Kingsford
Our Perth Psychologists Fees & Available Rebates
$180 – $220 / Session
With a valid referral and Mental Health Care Plan from your GP, Medicare will rebate $92.90 / $136.35 per session for up to 10 sessions per calendar year. Full fees must be paid up front before rebates can be processed. Private health rebates for psychology depend on your provider and level of cover, its always a good idea to check with them before making a booking.

Get In touch
We understand it's hard taking that first step. If there is anything we can do to make it easier, we'd love to hear from you and help.
Humanique does not provide emergency services. If you need immediate assistance, please do not use this website. Instead, Call Lifeline at 13 11 14 for 24/7 crisis support or report to your nearest Emergency Department.
We know that searching for the right psychologists can be a confusing, or even overwhelming task . We have written a short FAQ so you can get to know us better.
Counselling and Psychotherapy – What we can help with
Our team of Perth Psychologists are all AHPRA registered, bringing a wealth of training and experience to serve the community of Western Australia. We're here for you, ready to provide assistance for a broad spectrum of concerns, from anxiety and depression to relationship issues and stress management. Our clinical team also consists of accredited and experienced EMDR practitioners.
We aim to serve every individual in need, yet, in rare instances, if we're unable to provide the help you're seeking, rest assured we'll guide you towards the appropriate resources or services.
We're also not just here for those facing struggles, but also for those wishing to enhance their overall mindset and optimise their daily performance. At Humanique, we also carry an expertly curated library of both online and in-person assessments and diagnostic tools. We're here to support your journey, just let us know how we can help.
Choosing the right Psychologist at Humanique (Or anywhere else)
We believe that a strong therapeutic relationship is one of the most important factors in therapy outcome success. We also know that not every person who walks through our doors will find a great fit with one of our psychologists. Different approaches work differently for various people and indeed, we believe in it so strongly its what we named our practice (Humanly-Unique).
To help you make the right choice however, we have written a short biography for each of our Psychologists. If you are still unsure, you can always use our psychologist matching form at the bottom of our "About" page and we can help match with what we feel would be the best choice, or let you know if we are unable to help at this time.
In the rare event that you have a session with us and you feel that your psychologists' approach is not the best fit for you, please do not hesitate to let them know and we will do our best to help resolve the issue, or fit you in with one of our other psychologists. Please be assured that we will not take offence or take it personally, our primary concern is your wellness.
Our Commitment to Collaboration
Our approach to counselling and therapy is one that focuses on working together with you in a safe and judgement-free space with the aim of helping you access your inherent potential and lead a fulfilling, productive and satisfying life. We believe in an integrative approach to therapy, offering our support and guidance while also ensuring that your voice is heard. A client-focused approach is our utmost priority.
Our Perth Psychologists are experienced in a range of therapies and will work closely with you to determine which approach fits best. At the most basic level, we adopt a two-part methodology that aims to combine both short-term symptom and distress relief, along with the appropriate skills training and psycho-education to maximise the chance of long term success.
Ultimately, the goal is to empower you to be able to make the changes you need in your life to manage any difficulties you might face both now and in the future. We firmly believe in using only methods that work best for you as our client. Needless to say, all our work is evidenced based and we only use approaches that are supported by our training in psychology and backed by scientific research.
Youth and Child Psychologist Perth
The transitions from childhood to adolescence, and from adolescence to adulthood, are marked by profound developmental processes and challenges. Both mental, physical and even social changes can be difficult to understand and navigate alone.
Our experienced team works with children, teens, and young adults to help build confidence and develop skills to overcome life stressors and find confidence in themselves and where they are headed.
Couples and Marriage Counselling Perth
It is only natural for all relationships to have their ups and downs. Sometimes however, you might find yourself stuck perpetuating unhelpful or even toxic patterns that might have significant negative impacts on not just your relationship, but also your life in general.
Our Perth psychologists can help you manage any concerns you might have with your marriage and indeed, even help prevent the current smaller issues from snowballing into something more serious in the future. We don't take sides and help mediate conflict by providing an objective viewpoint and facilitating positive communication between both parties.
Psychologist Assessment and Testing
Psychological Testing is a process to measure various aspects of cognitive functioning such as personality, memory or problem-solving. Our Perth Psychologists can help you with most of your psychological testing needs. We have an extensive test library and are accredited practitioners for a range of assessments.
Most tests are typically completed electronically, on our devices at our sessions under our supervision. Tests vary greatly in price and will include scoring and reporting in a session(s) with your psychologist as necessary. Get in touch for more information about psychological testing.
Organisational Services
Our team here at Humanique includes organisational experts who have years of experience in various HR roles and hold Masters level qualifications in Organisational Psychology.
In addition to counselling and therapy, we offer a range of services to organisations and businesses in the Perth region. These include delivering Employee Assistance Programs (EAP), conducting psychometric and pre-employment testing, carrying out drug and alcohol counselling and facilitating workshops and seminars with a focus on improving specific functions within the workplace. Please get in touch with us for more details.
As an independent private practice, we are in a unique position to service small-medium businesses and startups with no minimum employee requirements. Our commitment to affordability also extends to organisational services and you will find our offerings to be very fairly priced.
Our Location & Reaching Us
Our clinic is located at 77 Bennett Street, East Perth WA 6004 . Our psychologists are also able to visit you at your home or hospital in the Perth Metro area. Do take note that there are certain Medicare requirements which need to be fulfilled if you wish to use rebates for outcalls. Parking is available at our clinic. Please remember to take a permit from our door and put it on your dashboard to avoid getting fined.